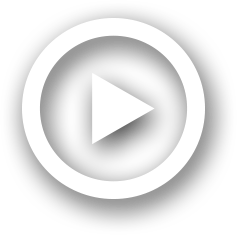 Find your perfect property with us
Welcome to Hawkesford James Estate Agents
In 2002 we identified an opportunity within the property industry to create a truly independent and professional estate agents in Sittingbourne, built on family values of honesty, support and trust. Fast forward to today and our award-winning agency holds these values closer than ever, guiding the direction, growth, and culture of our business.
Whether you are about to get on to the property ladder, looking for your next home, in need of sound investment advice from a local letting agent, mortgage advice, or a safe pair of hands to manage your property portfolio, we'd love to hear from you.
We thought you might find these homes interesting...
As proud event sponsors, we are pleased to announce that Tunstall School Firework Display is returning this year and will take place on Friday 4th November 2022.
Saleability. It can sound like a daunting word to many. Who wants to hear that your home might take time to sell? Or you might have come to that conclusion by yourself because your mother-in-law made a comment 5 years ago that you could have bought in a better area. But have you really considered all the winning aspects of your home? The size of your home? The neighbourhood? The condition of your home? We have put together a Saleability Quiz so you can put your mind at ease when it comes to selling your home. Whatever your score, we can help! See our latest blog on 4 factors to consider when selling your home:
As a landlord, you'll almost certainly encounter rent arrears at some point. Whether a tenant's just had a temporary dip in their income or they're deliberately not paying, the big question is how to get back the money you're owed. Well, you're in luck! Our latest blog covers everything from your first contact with your tenant, right through to pursuing an ex-tenant for rent arrears through the courts
See more news…
"

My husband's parents sold their house through Hawkesford James Estate Agents earlier this year. The property was sold very quickly for the asking price. Hawkesford James were very professional and provided good advice guiding his parents through the sale. We were so impressed with them that we will be selling our house through them when we move next year.

"
Tracey Bromley

"

Thank you so much to Angela at Hawkesford James who made everything run smoothly and stress free while our offer was going through and waiting for the exchange of contracts. We now have our keys and cannot thank you enough! Great customer service.

"
Shawnee Brown

"

I highly recommend this agency. Very helpful staff. Friendly and professional customer service. It's a pleasure dealing with them.

"
Pawel Krajewski

"

I sold my flat with Hawkesford James and could be happier with the service I received. Both Jon and Angela were so helpful and kept me informed every step of the way. The flat sold incredibly quickly and I wouldn't hesitate to use them again in the future.

"
Rachel O'Sullivan

"

Have only ever used them and would continue to always! Great service, efficient and friendly and know their stuff!

"
Rebecca Rouse

Read more...