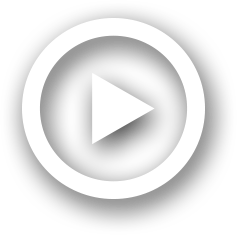 Find your perfect property with us
Welcome to Hawkesford James Estate Agents
In 2002 we identified an opportunity within the property industry to create a truly independent and professional estate agents in Sittingbourne, built on family values of honesty, support and trust. Fast forward to today and our award-winning agency holds these values closer than ever, guiding the direction, growth, and culture of our business.
Whether you are about to get on to the property ladder, looking for your next home, in need of sound investment advice from a local letting agent, mortgage advice, or a safe pair of hands to manage your property portfolio, we'd love to hear from you.
We thought you might find these homes interesting...
Setting the scene with a bit of preparation prior to a viewing is essential for charming potential buyers into falling for your home. And that's where our top 7 tips come in to help!
With hundreds of different regulations governing the lettings industry and changes regularly being made to legislation, it can be tricky for landlords to stay on top of their legal rights and responsibilities. But if you get these laws wrong, even unintentionally, you could face a fine or even be taken to court. Our latest blog looks at 7 of the most common legal misconceptions among landlords and tenants and reveals what the law actually says. Check it out and put your own legal knowledge to the test!
You've picked your estate agent, but the next step is securing the right deal. So, we've collated 8 easy ways you can team up with...
See more news…
"

Have only ever used them and would continue to always! Great service, efficient and friendly and know their stuff!

"
Rebecca Rouse

"

My husband's parents sold their house through Hawkesford James Estate Agents earlier this year. The property was sold very quickly for the asking price. Hawkesford James were very professional and provided good advice guiding his parents through the sale. We were so impressed with them that we will be selling our house through them when we move next year.

"
Tracey Bromley

"

Rented a lovely apartment through Hawkesford James. All staff friendly and professional. Only left as I moved into own home. Would use them again without hesitation.

"
Robert Wise

"

We have just bought a property this company was selling. The staff, especially Angela were amazing. We actually viewed a different property and didn't like it, but Angela recommended the property we have just moved into. Throughout the process Hawkesford James were helpful and kept us updated. I would highly recommend their services and we didn't even sell with them, I won't be leaving a glowing review for our estate agents but would 100% recommend Hawkesford James.

"
Heather Townsend

"

I highly recommend this agency. Very helpful staff. Friendly and professional customer service. It's a pleasure dealing with them.

"
Pawel Krajewski

Read more...