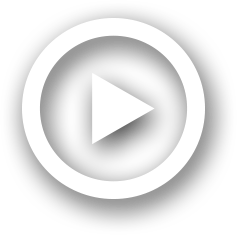 Find your perfect property with us
Welcome to Hawkesford James Estate Agents
In 2002 we identified an opportunity within the property industry to create a truly independent and professional estate agents in Sittingbourne, built on family values of honesty, support and trust. Fast forward to today and our award-winning agency holds these values closer than ever, guiding the direction, growth, and culture of our business.
Whether you are about to get on to the property ladder, looking for your next home, in need of sound investment advice from a local letting agent, mortgage advice, or a safe pair of hands to manage your property portfolio, we'd love to hear from you.
We thought you might find these homes interesting...
While the vast majority of tenancies end when your tenant decides to move on, you may occasionally need to evict them. That could be because they've broken the terms of their rental agreement, or it might simply be that you want to take your property back – perhaps to move into it yourself or carry out renovations. Whatever the reason, you've got to make sure you follow the correct legal process. Find out how to evict your tenant the right way in our latest blog:
If you let a property as an HMO, the regulations are tighter and there are far more management demands than for a single let property. And one of the key things to make sure you understand and get right is licensing. In our latest blog, we take a look at mandatory and additional licensing for HMOs, how to find out whether you need a licence for your property and what that means for you as a landlord
Any property can be affected by the potential risks that the winter months bring – including storms, freezing temperatures and security issues. But when you're a landlord you have a legal obligation to keep your tenants' home safe, secure and in good working order, so what should you be doing to get your rental winter ready? In our latest blog, we look at what the law says and then run through the key steps you can take to ensure both the property and its services are in the best possible shape ahead of the winter season.
See more news…
"

We have just bought a property this company was selling. The staff, especially Angela were amazing. We actually viewed a different property and didn't like it, but Angela recommended the property we have just moved into. Throughout the process Hawkesford James were helpful and kept us updated. I would highly recommend their services and we didn't even sell with them, I won't be leaving a glowing review for our estate agents but would 100% recommend Hawkesford James.

"
Heather Townsend

"

Have only ever used them and would continue to always! Great service, efficient and friendly and know their stuff!

"
Rebecca Rouse

"

My husband's parents sold their house through Hawkesford James Estate Agents earlier this year. The property was sold very quickly for the asking price. Hawkesford James were very professional and provided good advice guiding his parents through the sale. We were so impressed with them that we will be selling our house through them when we move next year.

"
Tracey Bromley

"

I sold my flat with Hawkesford James and could be happier with the service I received. Both Jon and Angela were so helpful and kept me informed every step of the way. The flat sold incredibly quickly and I wouldn't hesitate to use them again in the future.

"
Rachel O'Sullivan

"

Thank you so much to Angela at Hawkesford James who made everything run smoothly and stress free while our offer was going through and waiting for the exchange of contracts. We now have our keys and cannot thank you enough! Great customer service.

"
Shawnee Brown

Read more...